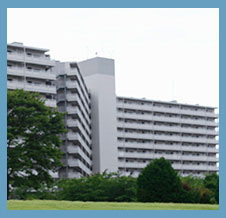 Ancillary Real Estate Legal Services
We Take Care of All Your Real Estate Legal Needs
Real estate law comprises more than closing on the purchase or sale of a building or piece of land. It includes a complex and comprehensive set of ancillary issues that revolve around real estate ownership. In the current volatile real estate landscape, it is more important than ever to have an experienced real estate attorney on your side, whether your are a mortgage lending institution or are conducting a residential or commercial transaction.

We have over 25 years of experience in New York real estate law, and are skilled in offering legal counsel in:
Zoning and planning — we work with officials to move applications forward
Title work — we are the authorized agent of a national title company and know how to find and cure title defects
Title insurance
Commercial lease preparation and analysis
Trusts and Estate work involving real estate and financial assets
At Haggerty Munz, PLLC Attorneys at Law, PC, we are also able to work with buyers regarding distressed properties:
Short sales — we can put together a package and coordinate the sale
Foreclosure issues
We help make sure your real estate will be protected from excessive taxation, creditors and to ensure the transfer to those you wish to inherit your property by:
Creating an estate plan
Drafting wills and trusts
Preparing title structures
Contact Us — We're Here to Help
To learn more about how we can help your institution with co-op financing, refinancing or terminations, or to schedule a free initial consultation with our lawyers, please contact us by e-mail or call us at 516-222-0676.