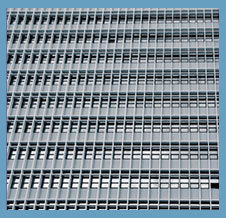 Representation for Portfolio Refinancing
Secondary Market Portfolio Transferability
for mortgage lenders, screening their portfolios can feel like a trip through a minefield. That's why it has never been more important to have skilled attorneys who can guide the client, clearing any potential legal pitfalls before they become major problems that jeopardize transferability.

At Haggerty Munz, PLLC Attorneys at Law, PC, we have been working with banks and other lenders in New York and across the country to help them safeguard their mortgage portfolio investments. We are always willing to discuss needs and answer questions. Call us at 516-222-0676 for more detailed information.
Taking Care of Details From Title Search to Post-Closing
From the beginning, we analyze the current status of the owners' title as well as prior title work as needed for potential impediments or defects. We will order and analyze the underlying collateral instruments, including notes, mortgages, and allonges to determine their transferability, making sure the loan and land is free of material defects and further that it complies with investor guidelines. We reduce wear-and-tear on our client's call and customer service centers by reaching out early and coordinating all logistics of a closing. We lead the transaction by preemptive actions designed to channel communication and details through our proprietary operational platforms.

We are not just a closing mill. We conduct and fund all transactions and post-close our client's files. We are sticklers for details, making sure that our client's refinanced portfolio is secure and that all guidelines and instructions have been met. Banks and lending institutions call on us for assistance and remediation with:
Home Equity Lines of Credit (HELOC)
Construction loans
Conventional mortgages
Reverse mortgages
Condominium and co-op loans
CEMA/MECA
Mortgage Assignments
Contact Us — We're Here to Help
To learn more about how we can help you with your real estate needs, or to schedule a free initial consultation with our lawyers, please contact us by e-mail or call us at 516-874-3510.