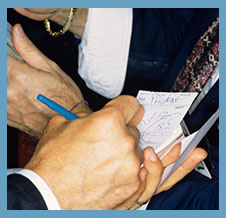 Residential and Commercial Transactional Representation
We Take the Pressure Off Real Estate Transactions
The first thing we tell clients who are looking to buy or sell a home, a co-op or an office building, is that no question is too small to consider and no problem too big to solve. We have over 25 years of experience exclusively in real estate law and understand the complex New York residential and commercial market, including co-op loans. In order to save clients the most money, we look for creative strategies. In order to give clients peace of mind, we keep in constant communication and take the time to explain the process.

Please call Haggerty Munz, PLLC Attorneys at Law, PC, at 516-222-0676, for more information.
Get the Personal Attention You Deserve
For most of us, real estate is our single biggest asset. A skilled attorney will help you negotiate a purchase or sale and save you time and money ... and headaches down the road. We pay attention to details throughout the process. We take care of working with the bank and with the attorneys representing the other party. We spend time up front doing title searches and making sure those titles are clear. We analyze everything so that by the time closing comes, the process is smooth and without surprises.

Not only do we pay attention to all the details, we pay attention to you, our client. After all, whether you are investing in a home or a commercial property, you deserve to know what is going on and what it is going to cost. We have no hidden fees, and we don't hide behind legal language. We make sure that when you deal with us, you know what it will cost and you know what you will get.
Contact Us — We're Here to Help
To learn more about how we can help your institution with co-op financing, refinancing or terminations, or to schedule a free initial consultation with our lawyers, please contact us by e-mail or call us at 516-222-0676.