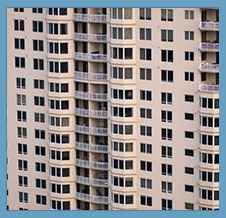 Co-op Termination
We Understand the Complex New York Co-Op Apartment Market
Perhaps no area of New York real estate law is more complicated than that regarding the acquisition, sale and financing of Co-operative Apartments. Unlike most other forms of real estate transactions, the purchaser of a co-op is actually buying shares in a commonly owned corporation. When a purchaser-borrower decides to purchase shares in a co-op organization, he or she will receive stock certificates and a lease or occupancy agreement to the apartment of their choice. Frequently, the shares and lease are assigned, at closing and held thereafter as security and collateral for the repayment of a co-op loan granted by a lender. Our firm is well-versed in the intricacies and complexities of such transactions.

Co-op Apartment lien terminations, (UCC-3 Terminations) and the sale of the borrower's interest in the corporation, generally calls for the services of a highly skilled attorney with specific experience in the co-op market — not only for the buyer and seller, but also for the lending institution.

If you are a lender who needs representation in a co-op apartment financing or lease termination, call Haggerty Munz, PLLC Attorneys at Law, PC, at 516-222-0676 for more information.
Follow Up and Follow Through
We represent and protect our client's interests in co-op terminations, ensuring that the transaction is zero-balanced and that the bank's goal has been achieved. We do that by making sure that no task is left undone and that no detail has been missed
We can directly accept borrower's calls, reducing labor and easing pressure on our client's customer service and processing departments
We can initiate files for lenders and advance the forms to the borrower via secure electronic transmission
We draw up UCC-3 terminating statements, hold-harmless and indemnity statements
We follow up on system variances and track packages for delinquency
We personally attend the closing and can act as local agent for the receipt of final payment
We increase cash flow by collecting important servicing fees for our lender clients up front and monitor subsequent payment through termination
With over 25 years of experience in co-op loans, co-op terminations and refinances, we have become a trusted industry resource and receive many requests for our collateral transfer and co-op termination service from other attorneys and lenders.
Contact Us — We're Here to Help
To learn more about how we can help your institution with co-op financing, refinancing or terminations, or to schedule a free initial consultation with our lawyers, please contact us by e-mail or call us at 516-222-0676.