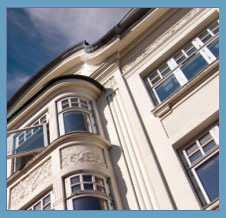 Mortgage/Lien Assignment
We Help Safeguard Lien Assignments
In today's market, ensuring transferability of mortgages requires the help of an attorney with a deep understanding of complex New York real estate laws. At Haggerty Munz, PLLC Attorneys at Law, PC, we have more than 25 years of experience in lien assignment that banks can draw upon to help secure their mortgage investments.

If your mortgage lending institution has questions or is seeking qualified lawyers for help in this area, call us at 516-222-0676 for more information.
Taking Care of the Details
New York law requires that a mortgage or lien assignment must have proper New York acknowledgments and chain of transfer history. We work hand in hand with MERS (Mortgage Electronic Delivery System), and every major national lender. We know all the ins and outs of mortgage assignment in New York State. We take care of every detail of the transaction, from ordering the collateral loan package to obtaining all of the curatives to ensure the liens safe and dependable transferability. We electronically pre-send all relevant documents to the new lender for initial review and discussion. We actually attend the closing for the outgoing transferor lender, collecting the payoff funds for our clients. In a nutshell, we make sure that our client's investment is protected — that everything is in order and that our client is paid in full.

With our proprietary technology, we are able to provide the follow-up and follow-through that is imperative in complex refinancing assignments, while at the same time providing the highest degree of customer service.
Contact Us — We're Here to Help
To learn more about how we can help your institution with co-op financing, refinancing or terminations, or to schedule a free initial consultation with our lawyers, please contact us by e-mail or call us at 516-222-0676.