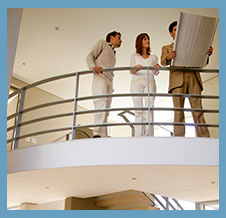 Representation for Real Estate Purchase Transactions
We Help Take Care of Business in Purchase Transactions
With the ever-increasing number of details involved in New York real estate loans, it is more important than ever to work with a law firm that is committed to making the lending institution's job easier. From day one, our team starts facilitating the purchase transaction process — from initial dialogue with the borrower to title/lien search/recording/filings — working methodically to ensure a closing in which every "i" is dotted and every "t" is crossed.

We are always available to answer questions. Call us at 516-222-0676, for more information.
Exceptional Attention to Detail
With thousands of real estate purchase transactions under our belt, the team at Haggerty Munz, PLLC Attorneys at Law, PC, knows how to provide legal protection for lenders and a smooth experience for borrowers, giving them greater customer satisfaction with the mortgage lending institution. Lenders can have confidence in the attention to detail we will give to:
Dialogue with the borrower — addressing their concerns about rate lock, timelines and other logistics
Interface with the borrower's attorney — taking the burden off our client's processing and closing departments
Early analysis of title commitments — resolving title concerns before they become major problems
Collection and analysis of lien searches
Preparation and filing of a variety of instruments — co-op recognition agreements (Aztech form), UCC financing statements and HUD 1 settlement agreements
Our technology and all our systems are designed to interface seamlessly with software and programs used by national lenders — and with an eye to absolute privacy protection.
Contact Us — We're Here to Help
To learn more about how we can help your institution with co-op financing, refinancing or terminations, or to schedule a free initial consultation with our lawyers, please contact us by e-mail or call us at 516-222-0676.