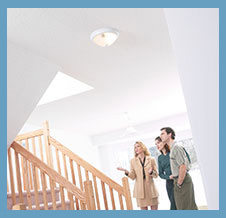 Purchase Transaction
We Represent Property Purchasers
We are big believers in analysis and attention to detail. What does this mean for those looking for legal representation in a real estate purchase transaction? For one thing, a lot fewer problems both now and down the road. At Haggerty Munz, PLLC Attorneys at Law, PC, we have 25 years of experience in New York real estate law — and a commitment to leaving no stone unturned in ensuring a smooth purchase process.

If you are purchasing a property and have questions, please call our attorneys at 516-222-0676.
Meticulous Preparation, Successful Outcome
From the contract to closing, we utilize our experience, processes and technology to comb through documentation and find and solve real estate purchase issues before they become problems. Whether a residential or commercial transaction, we do this along every step of the way of your acquisition:
We draw up a contract
We provide counsel through the negotiation process
We make sure the purchase agreement comports with our client's wishes
We assist with mortgage applications and follow through on the loan process
We help arrange inspections and walk-throughs
We complete and file all documentation, including all necessary title work
We provide representation at the closing
We help commercial purchasers with leasing arrangements
We represent your best interests from start to finish
In addition to our experience in general residential and commercial property acquisitions, we are skilled in co-op loans and working with CEMA transactions.
Contact Us — We're Here to Help
To learn more about how we can help your institution with co-op financing, refinancing or terminations, or to schedule a free initial consultation with our lawyers, please contact us by e-mail or call us at 516-222-0676.